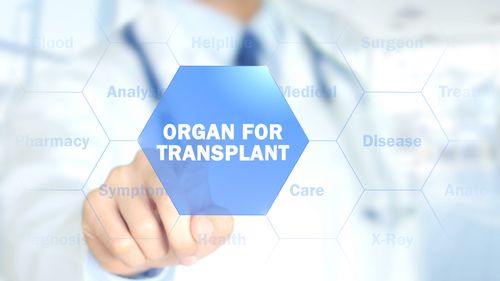 Evers Specialty Pharmacy is a national specialty pharmacy dedicated to meeting the unique needs of individuals undergoing treatment related to organ transplant. There are more than 25,000 organ transplants performed in the United States each year. If you are one of the individuals undergoing this surgery, you will have to comply with complex, ongoing medication and treatment requirements in order to maintain good health. That's where Evers Specialty Pharmacy can help. Our unique expertise in supporting transplant patients has been recognized by leading transplant facilities across the country.
Our pharmacist-directed transplant staff members will become a valuable part of your overall healthcare team. We will collaborate with your doctors, monitor your response to medications and help you manage troublesome side effects and avoid drug interactions. In addition to this role, Evers Specialty Pharmacy's highly trained staff members can work with your insurance company to secure any authorizations needed to help ensure that your drugs are covered by your benefit plan.
We can assist you with Medicare primary and secondary billing, if needed and connect you with financial help from manufacturers and non-profit organizations, if available.
Evers Specialty Pharmacy has also developed a customized transplant patient starter kit, which will be provided to you upon discharge from the hospital to help you deal with any medication-related challenges. This kit has a variety of important components designed to help you monitor the effects of your medication regimen including a medication organizer, thermometer, pill splitter and blood pressure monitor. Most importantly, our team is highly experienced in all aspects of post-transplant care and these dedicated experts are available to you and your physicians 7 days a week.