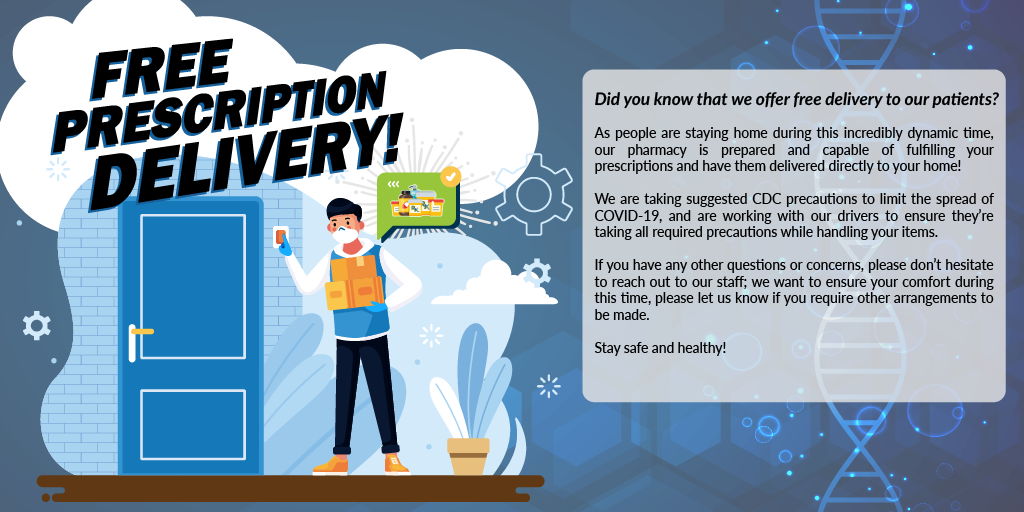 Delivery At no cost - free delivery for NYC and Long Island
At Evers Pharmacy, we endeavor to make the provision of care as comprehensive as possible. For your convenience, we offer a pharmacy delivery service to enhance your comfort. The pharmacy delivery service ensures timely delivery of your medications so that you have the medicines you need, when you need it. It is one less thing for you and your family to have to worry about.
The pharmacy delivery service is another one of the many benefits of using Evers Pharmacy to care for your needs. Your family members and/or caregivers can focus their attention on your needs without having to take the time to order refills or pick-up medicines from your local pharmacy.
Additionally, our 24-hour, on-call pharmacist is available to answer any questions or concerns that you may have about your medications.