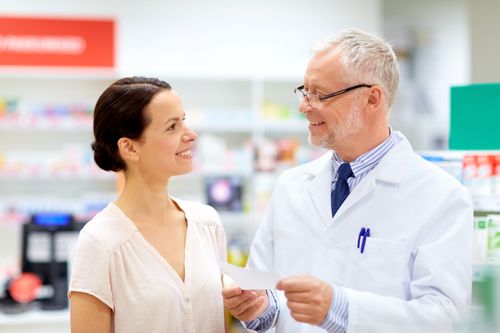 Evers Specialty Pharmacy has a complete array of specialized services offered to physicians, patients, health plans and other healthcare providers. We ensure the highest level of quality care resulting in increased patient compliance, thereby maximizing success.
Long Term Care
We provide high quality, professional pharmacy products, and services for skilled nursing facilities, assisted living, sub-acute, board and care, correctional, and group homes. Evers Pharmacy is the ideal choice for your facility's needs.
Compounding
Evers Pharmacy provides patients access to commercially unavailable dosage forms that better suit their medication preferences, needs and lifestyle. Patients who take these customized more targeted forms of medication enjoy higher compliance likelihood.
Infusion Services
We offer a broad range of home infusion therapies. After being mixed in our cleanroom, medications may be shipped to the patient's home, picked up at our office, or delivered and administered by one of our registered nurses. We strive to create excellent continuity of care with other healthcare organizations that are involved in the care of our patients.
Injectables
The Specialty Injectables Program is a pharmacy program providing medication distribution and support for patients who receive high-cost specialty injectable treatments for chronic disease states. This program
Therapy Management
Designed to improve collaboration among pharmacists, physicians, and other healthcare professionals; enhance communication between patients and their healthcare team; and optimize medication use for improved patient outcomes. To empower patients to take an active role in managing their medications., which focuses exclusively on reducing the costs associated with specialty treatments, positively impacts the treatment process.
Oral Treatments
Millions of Americans have unique health care needs that off-the-shelf prescription medications cannot meet. For them, personalized medication solutions—mixed safely by trained, licensed pharmacists—are the only option to achieve the desired health care outcome.