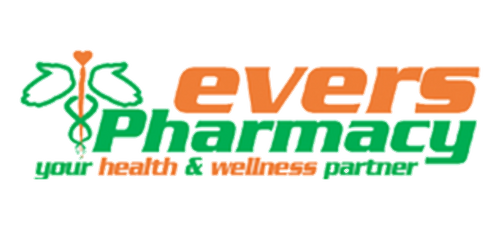 Welcome to the Evers Assist Portal for Prescribers
Evers Pharmacy has a complete array of specialized services offered to all residents in NY State:
E-Scribe: Send referrals directly to our pharmacy.
We are listed in Cambria Heights as:

208-07 Linden Blvd, Suite B

Cambria Heights, NY 11411

Phone: 718-734-2207
Fax: 718-734-2208
Email: cambria@eversrx.com
We are listed in Queens as:

Evers Pharmacy, Inc.
142-02 Rockaway Blvd
Jamaica, NY 11436
Ph: 718-323-8377
Fax: 718-323-9377
Email: info@eversrx.com
We are listed in the Bronx as:
BOOM! Pharmacy
Part of the Evers Family
226 East 144th Street, 2nd
Bronx, NY 10451
Ph: 718-292-0900
Fax: 718-292-0909
Email: dave@boompharmacy.com
• Fast and Free delivery to all boroughs including Long Island & Westchester
• Medication adherence programs/Refill Reminders
• Courteous and Knowledgeable staff
• 340B provider
• Open 7 days a week and extended hours
• Accept all insurances, medicare & medicaid
• Co-pay assistance programs
• Full inventory of medications
• Low prices for uninsured patients
Key Marketing & Promo Reps
Anthony Varikos, RPH
Pharmacist & Special Care Services
Giovanni Masi
V.P. of Business Development & Outreach Services
We look forward to being part of your team.
Hours of Operation
7 days a week
M-F 9am-9pm
Sat 9am to 7pm
Sun 10am to 5pm
Our Free Delivery may extend after those hours.